Fine Art Healthcare Installation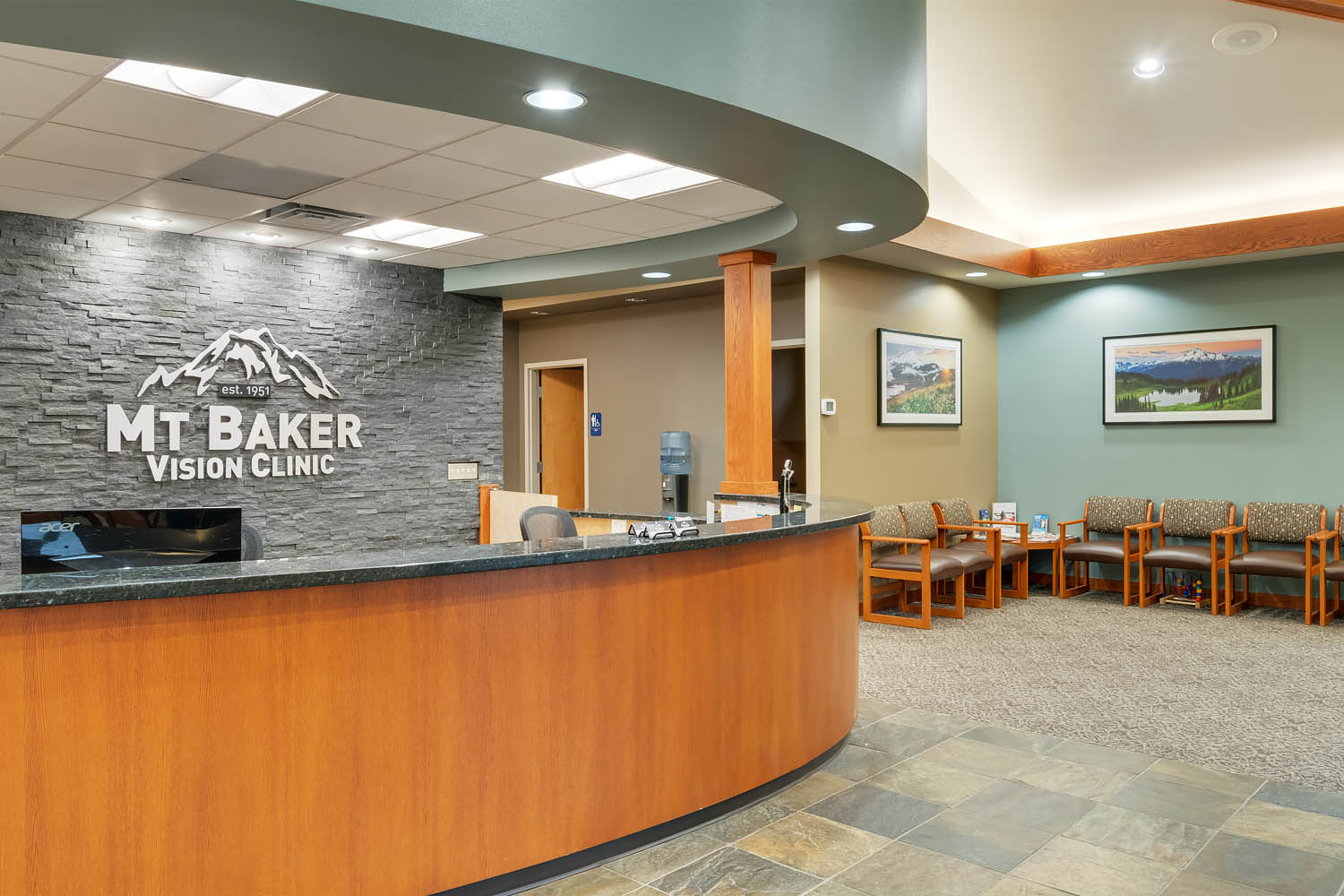 In this post I'd like to illustrate the benefits of fine art imagery for interiors.  Many studies have shown that landscape and nature images bring warmth, and beauty into many interiors. In addition to these qualities they can also add a sense of calm and healing in healthcare facilities. These are some of the reasons why many hospitals and clinics choose artworks of the natural world for their facilities.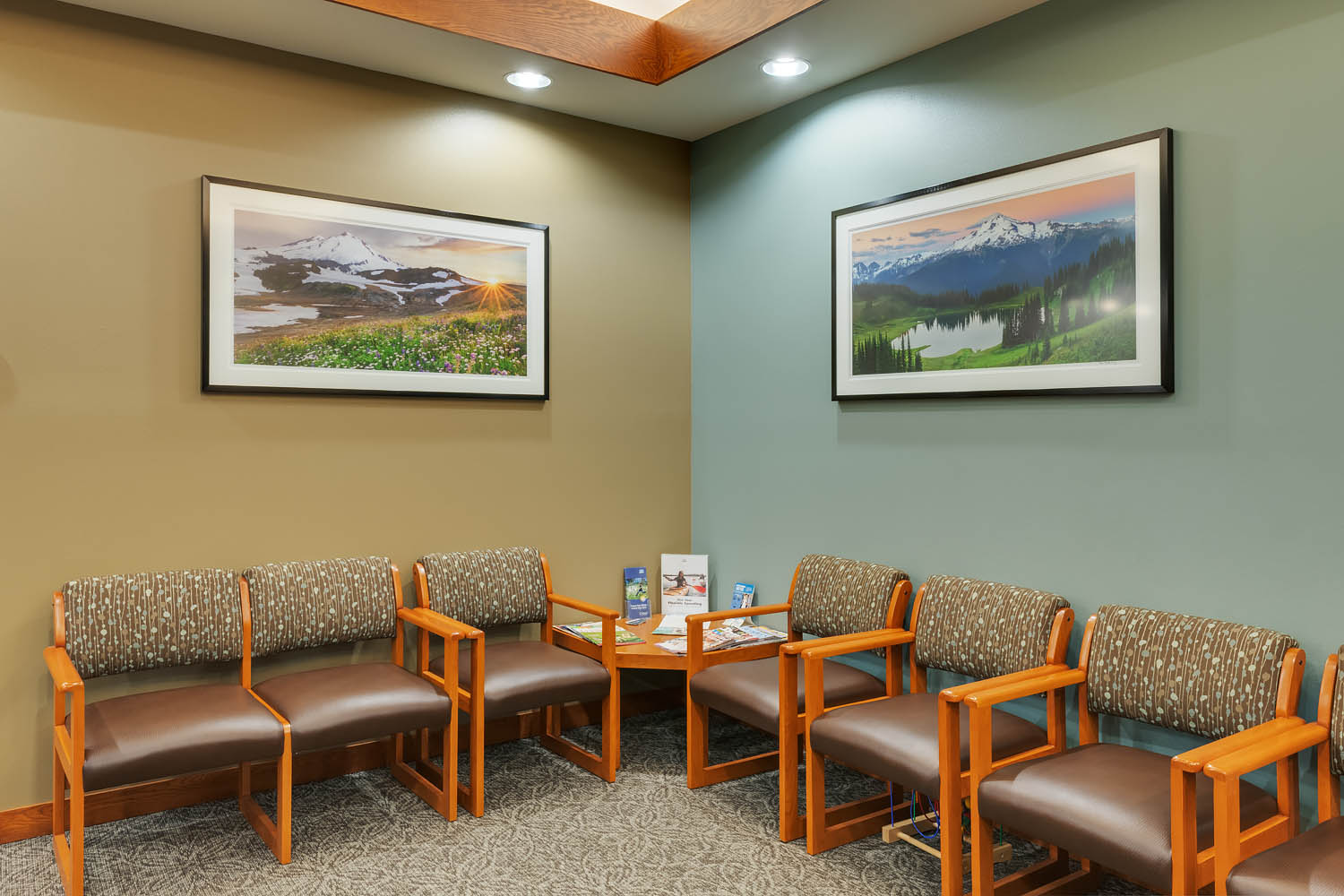 Recently I had the opportunity to provide fine art display prints for a clinic in Bellingham, Washington. The Mount Baker Vision Clinic was in the process of a major renovation. As part of their remodel they needed to update the artwork on their walls. The owners wanted to keep a Northwest theme, and therefore selected images mostly from nearby locations.
After a series of consultations they selected eleven images for their lobby and exam room corridors. All of the images were finished in a classic fine art print manner. Framed* in black brushed aluminum, archival mounting, with double mats using 4ply archival museum board, and non-reflective glass. Looking at the photos in this post, you can see how this traditional style of presentation has maintained the tone in the clinic, as well as adding a degree of elegance.
*Professional framing provided by Bellingham Frameworks.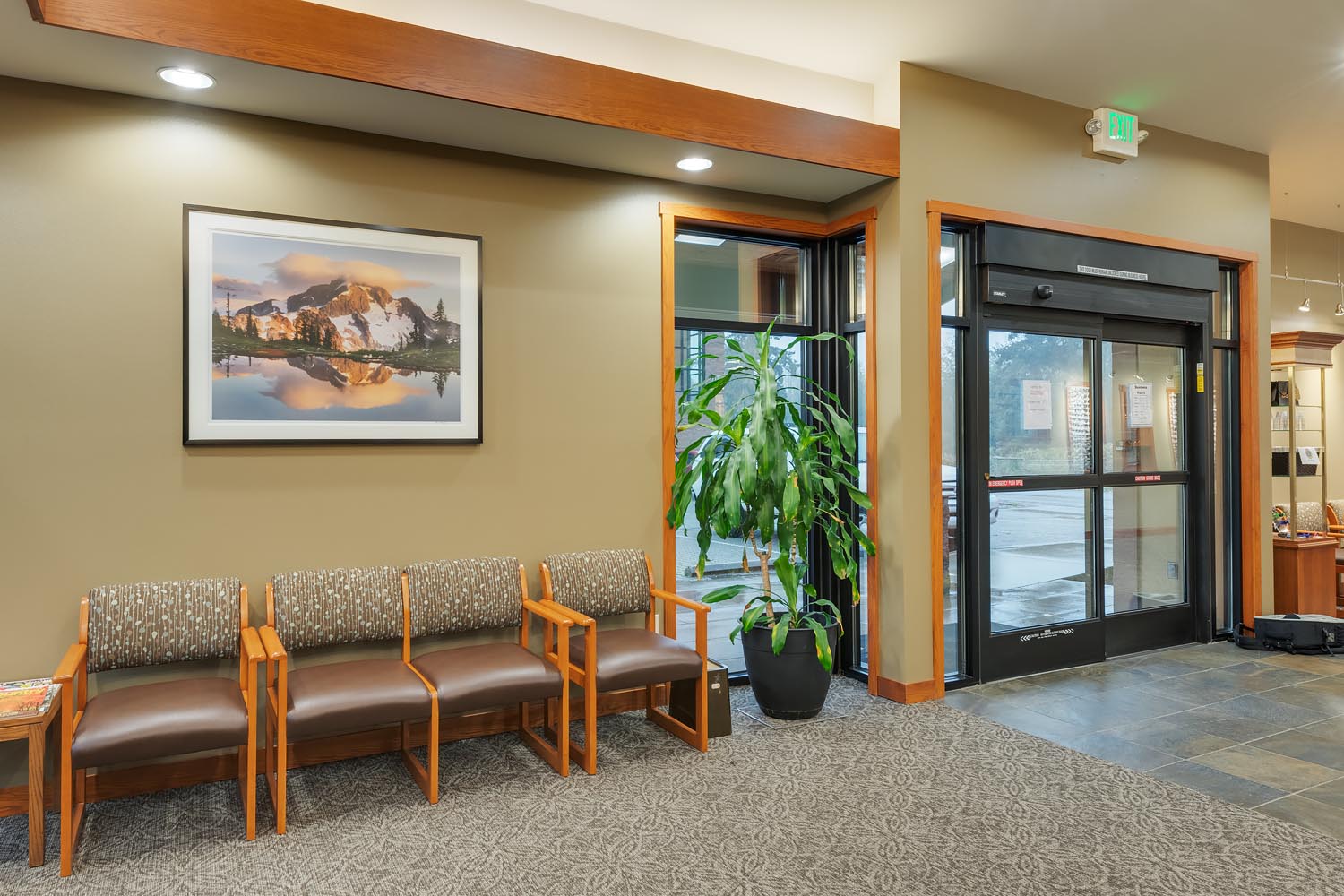 Similarly, my images can enhance your interior spaces, whether it is a private residence, business office, healthcare facility, or lodging facility. In addition to traditional Paper Prints, I also offer Gallery Canvas Wraps, Metal Prints, and Lumachrome Acrylic Prints. Please check out the prints page for pricing and more information on the benefits of each style.
Contact us for a free consultation. We'll be happy to help select images and also choose styles of prints to match your project's decor! 
Also please check out Fine Art Office Installation to see how our fine art prints can benefit your office and business.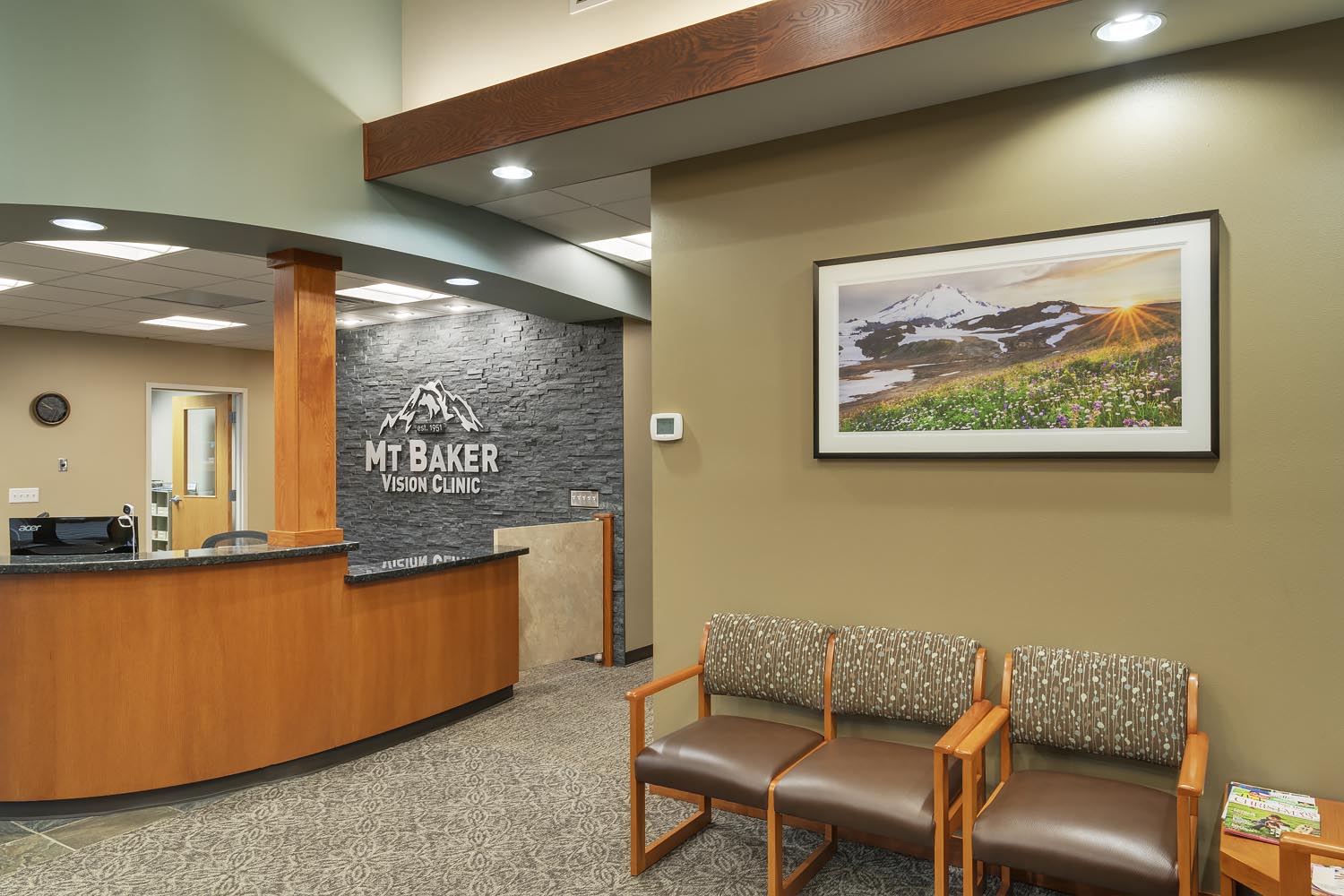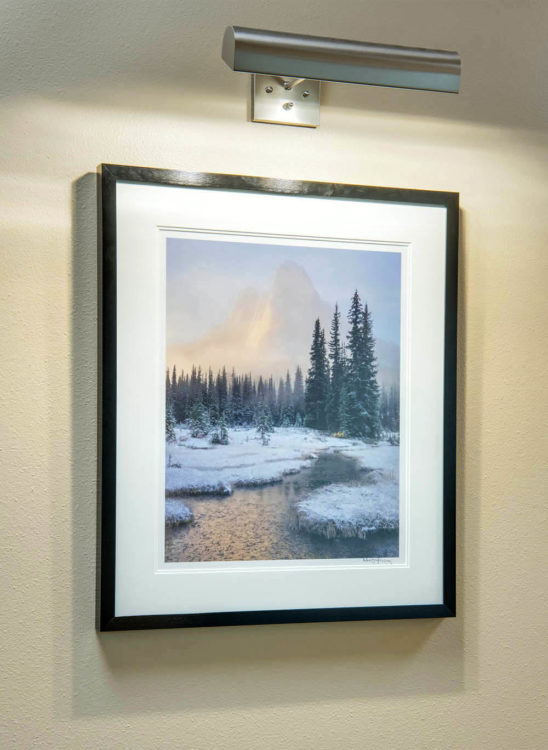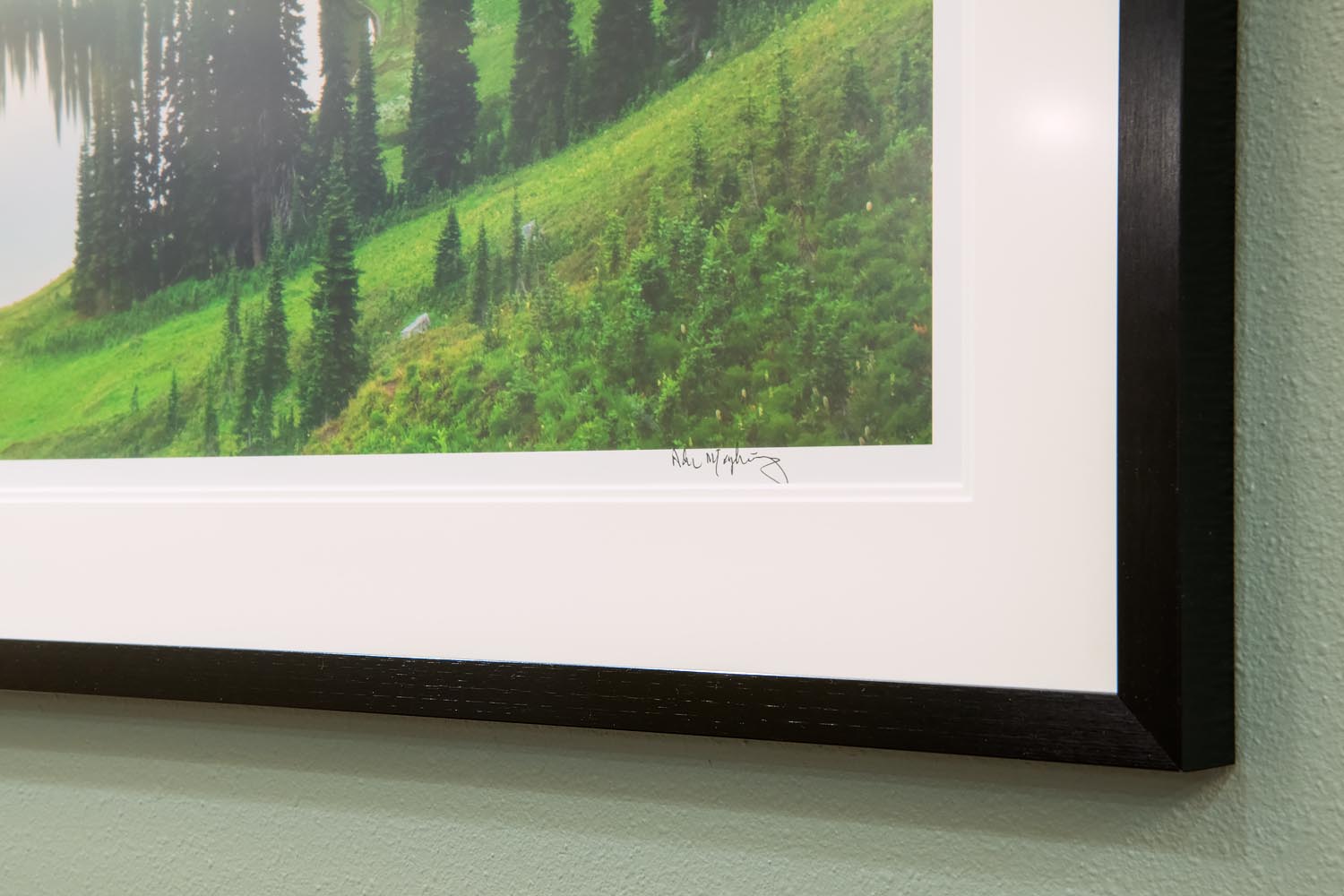 All interiors provided courtesy of the Mount Baker Vision Clinic.
Fine Art Healthcare Installation