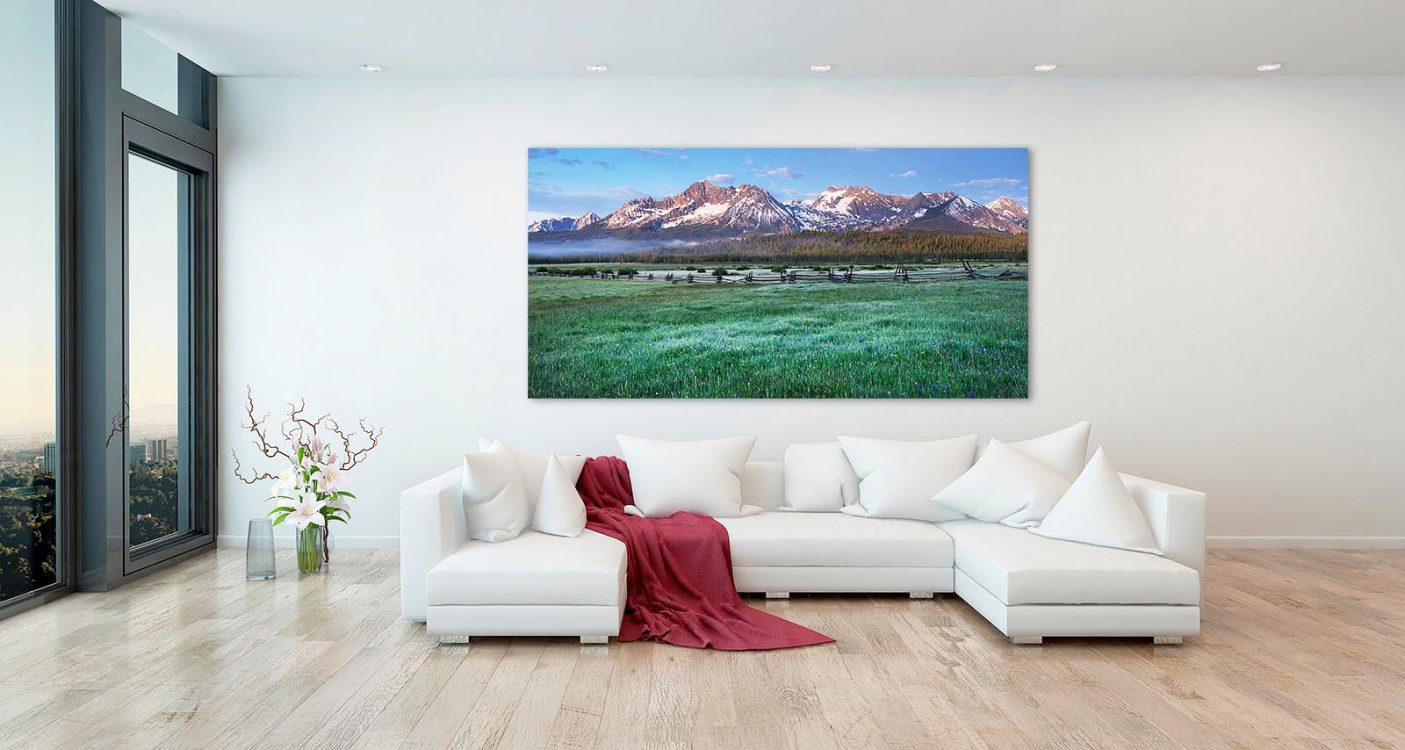 Do you sell framed prints?  Framing is available on request for Photographic Paper, Acrylic, Gallery Wraps, and Dye-Sub Metal Prints.  Contact us for framing options.
Are your prints "archival"?  All prints, including Photographic Paper, Acrylic, Gallery Wraps, and Dye-Sub Metal Prints, are produced with archival materials.
Are your prints Limited Editions? Currently, our Black & White and Minimalism images are offered in limited editions. Editions are limited to 35 prints per image and come with a certificate of authenticity.
What type of paper do you use? For photographic prints, Fuji Crystal Archive luster surface is used.
How do you sign prints?  Beginning in 2021 all prints in all styles will bear a digital version of my signature. This is mainly due to the possibility of an ink signature damaging or being able to be wiped off the print surface. A personally hand-signed certificate, or print label that can be adhered to the back of the print, will be shipped separately.
What is the advantage of TruLife Acrylic, Dye-Sub Metal Prints, and Canvas Gallery Wraps over Photographic Paper? These prints do not require a frame and are ready to hang on your wall. Paper prints need to be mounted on a substrate, and or matted and framed to display on your wall.
Will my print match what I see on your website?  We strive to have images appearing on our website match the final prints as close as possible. However, prints might not match your display screen due to variations in different monitors. In all likelihood, your finished print will look even better!
How do I purchase prints?  Easy, just browse through the galleries and click on the image you want to purchase. Select your desired size and print style from the drop-down menu and click "Add to Cart". Proceed to checkout and enter payment info to complete the order!
Do you offer custom-sized prints?  Yes, in most cases we can print different sizes and accommodate other formats, such as square.
What are your prices?  Please visit our About Prints page to view our prices.
Will I need a deposit? Large orders may require a deposit of 50% to cover production costs. Please contact us to discuss your project.
Do you offer discounts?  Yes! We offer discounts for quantity orders and special projects. Contact us for more info.
What forms of payment do you accept?  We accept all major credit and debit cards. We also accept payment via PayPal.
Can I arrange a meeting to see print samples or discuss a project? If you are in the greater Seattle area and north to Bellingham, Washington we can arrange to visit your office or residence with samples and discuss your project.
Do you license your images as stock for commercial usage?   Yes, you can contact us directly about your usage needs. Also, visit or partner site, www.alanmajchrowicz.com, for more information.
Are Alan Crowe and Alan Majchrowicz the same photographers?  Yes, Alan Crowe Photography is a trade name owned by Alan Majchrowicz. Crowe is taken from the middle syllable of Majchrowicz (muh-crow-vitch). Crowe is much easier to pronounce, spell, and remember.
Shipping FAQ
How long will it take to receive my order? Traditional Silver Halide, Canvas Wraps, and Metal Dye-Sublimation Prints usually within ship 1-2 weeks. TruLife Acrylic Prints can take 4-6 weeks to ship. However, if we are photographing on location, materials are on backorder, or during the holiday rush season, orders could take longer to ship. In these cases, we will notify you of any delay.
How much does shipping cost?  Shipping is free to destinations within the United States only. However, large orders may require additional charges. Click here for more info.
What methods of shipping do you use?  We use FedEx, UPS, or USPS, depending on size weight, and destination. Other carriers are available on request.
Do you ship internationally?  Yes, we will be happy to ship your prints anywhere in the world! Please contact us before ordering to discuss shipping costs and methods.
Browse our Galleries or Contact us to place your order
FAQ page