Trip Update: Grand Teton Yellowstone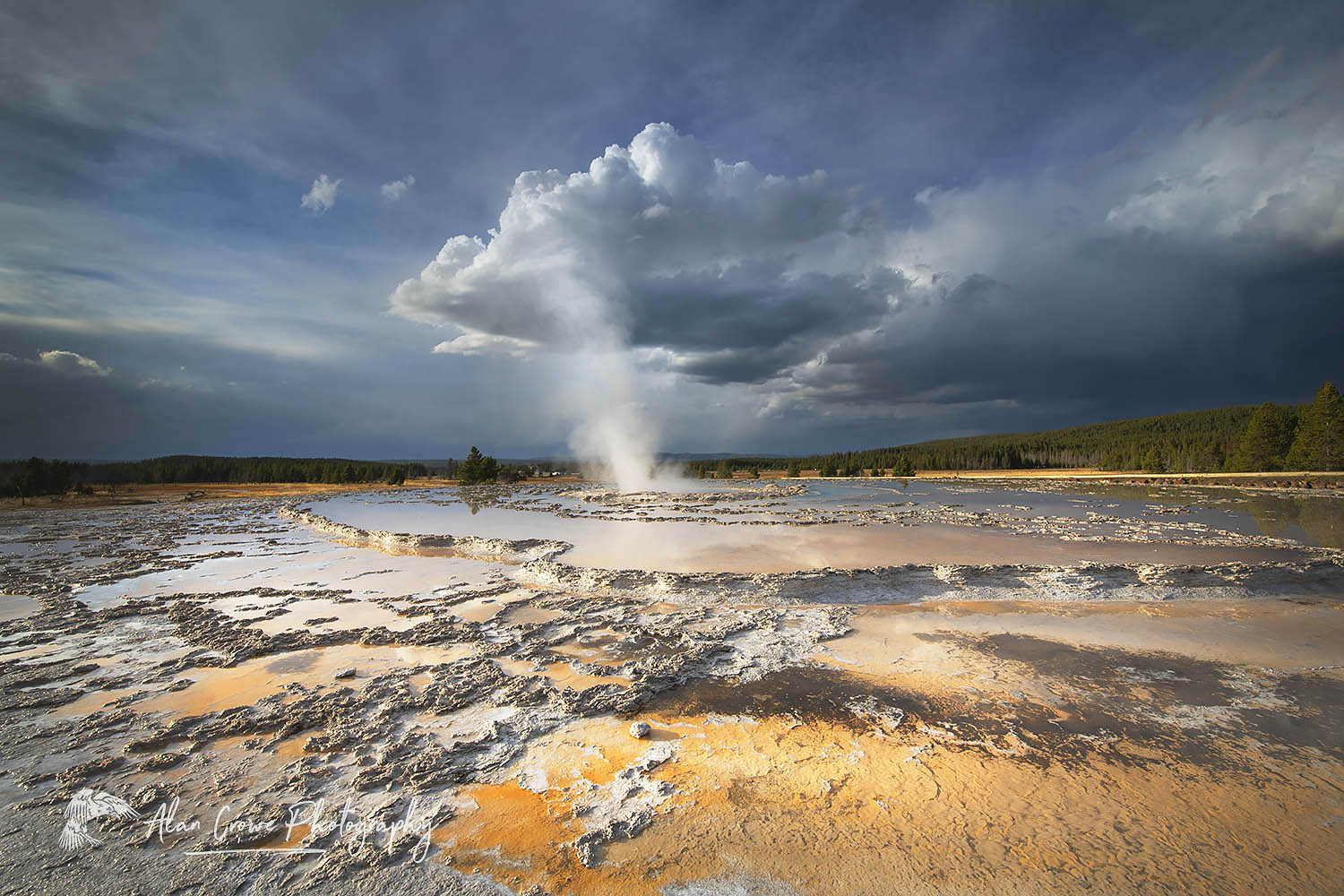 Great Fountain Geyser Yellowstone National Park
When I announce my planned list of locations at the start of a lengthy photo tour I always stress the subject to change factor. Now that I'm over eight weeks into this trip it's very apparent that factor has long ago come into play.
For example, the Grand Teton Yellowstone segment of this trip was originally going to last for around 5-7 days. However the abundance of subject matter, changing seasons, and weather patterns extended my stay to nearly three weeks! When I return to the office I'll be posting more details on these two iconic locations. Suffice it to say these parks were a definite change of pace from the quiet solitude of backpacking in the Sawtooths and Winds. I've now had my fill of park traffic jams, and crowds of selfie obsessed young women!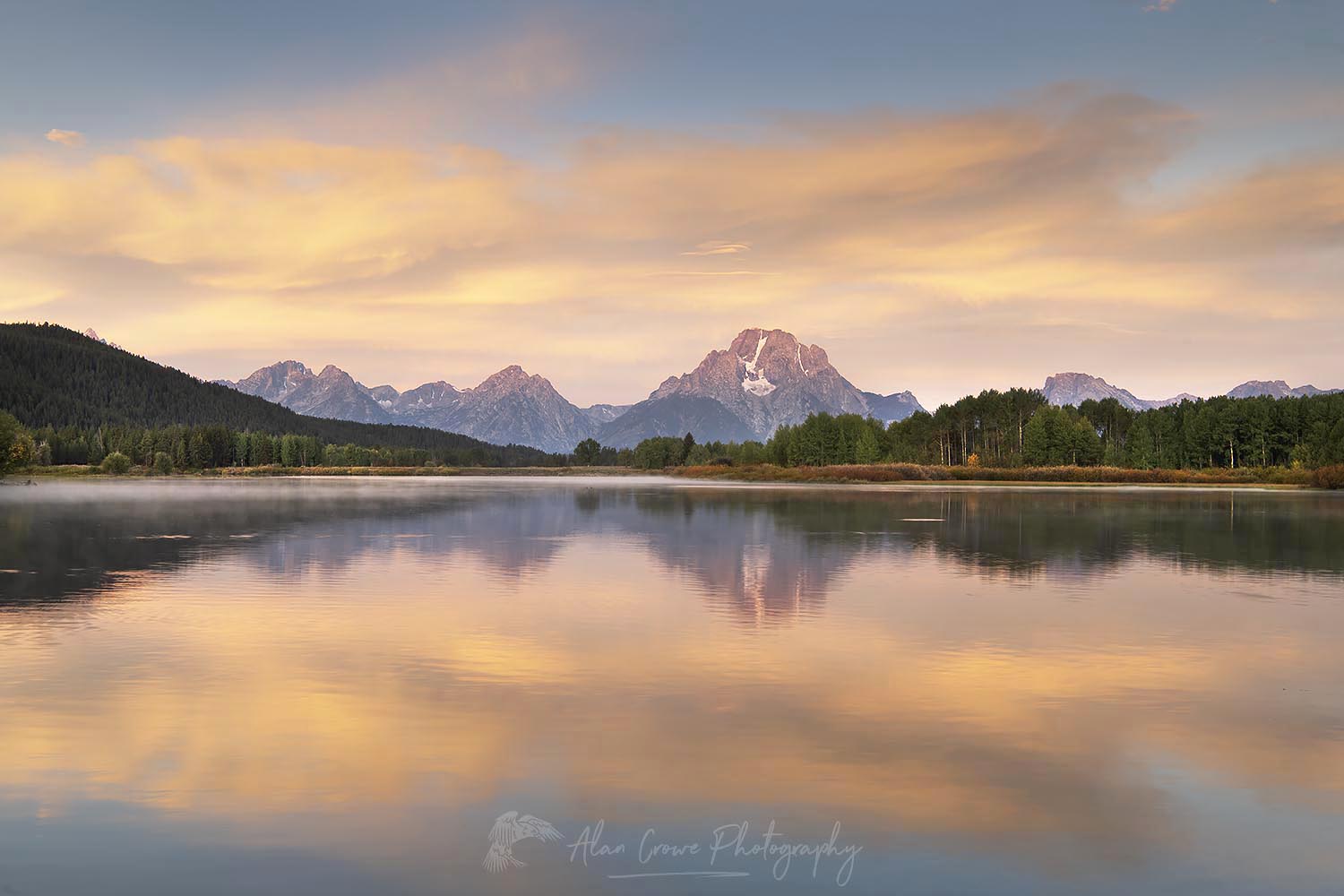 Sunrise at Oxbow Bend, Grand Teton National Park
It's also apparent that I most likely will not be continuing to the Canadian Rockies. After Leaving Yellowstone National Park I'll be making my way up the Rocky Mountain Front Ranges into Glacier National Park. This will probably be the final destination for the trip. Since by the time I arrive fall color should be close to peak, and I'll be working hard to take advantage of it.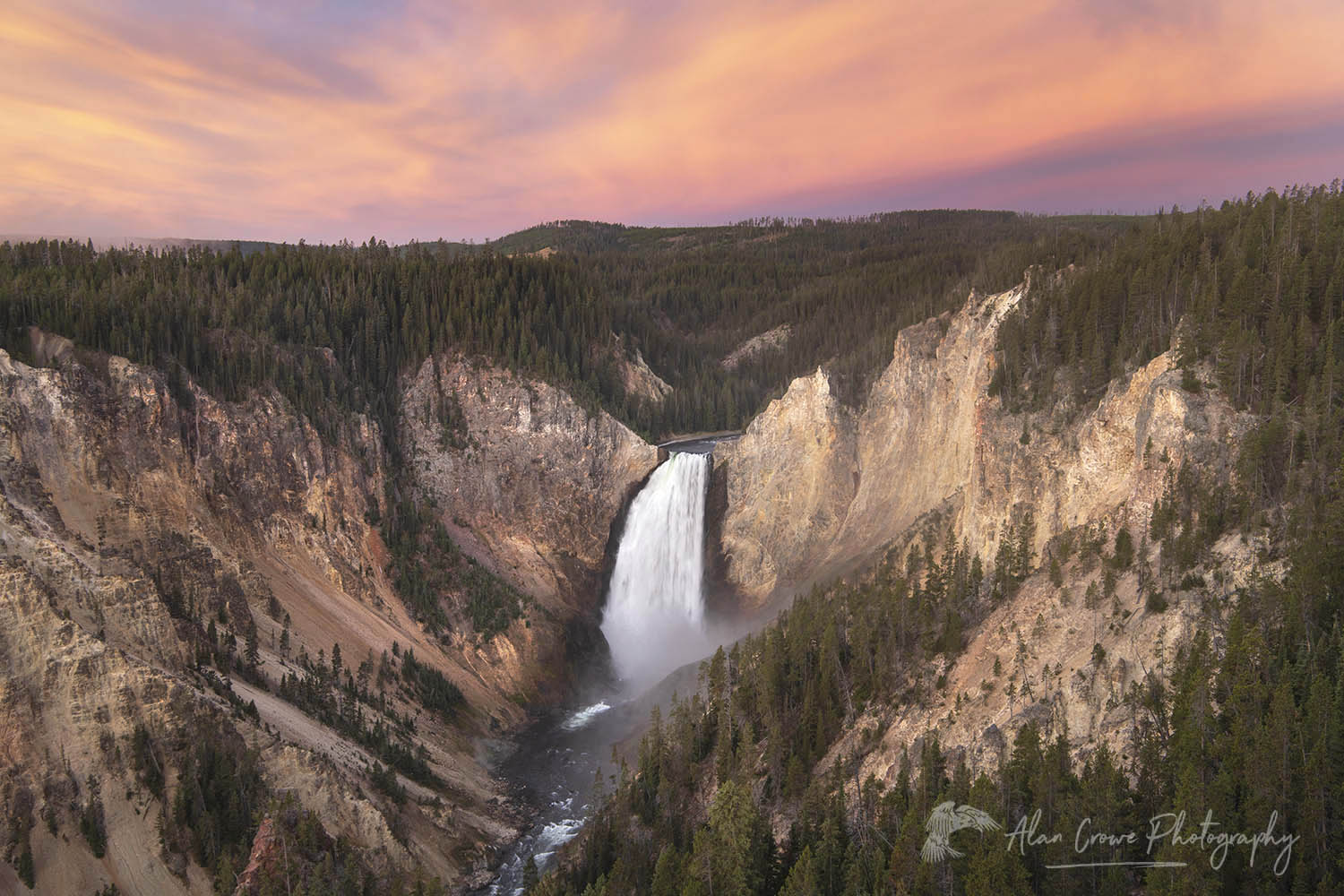 Yellowstone Falls Sunrise
*The photos appearing on this post are quick on the road edits. However they will be reprocessed  and made available for sale when I return to the office.
*Please note, due to being out of cell or WiFi range for most of this trip I may not be able immediately to respond to any licensing requests, or blog comments. Print orders that are placed while I'm away on this trip will not be shipped until I return to the office. Thank you for your patience and understanding!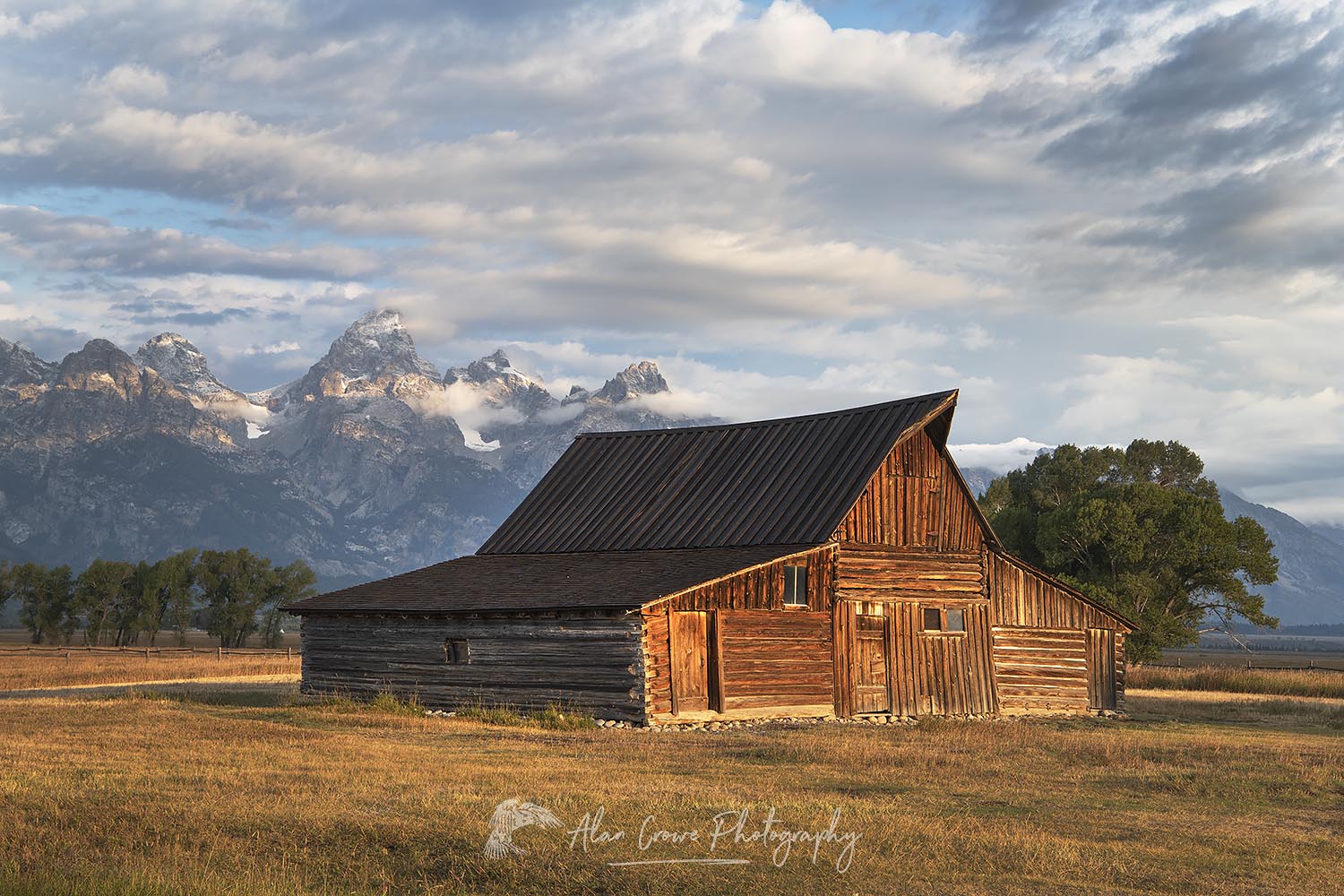 Moulton Barn Grand Teton National Park