Trip Update: Wind River Range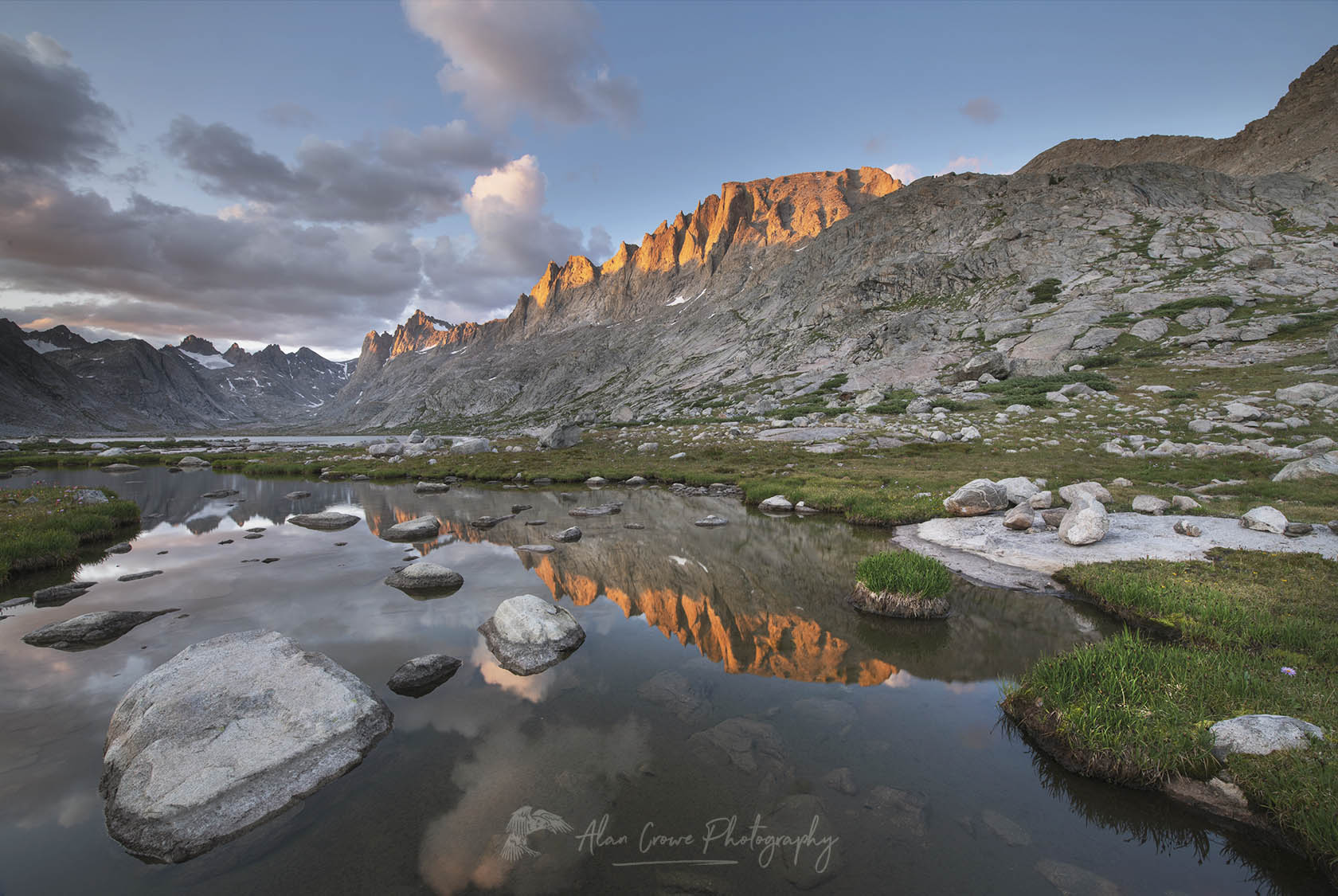 Titcomb Basin Wind River Range  #67957
I'm wrapping up two weeks of photography in the main segment of my photo tour, the Wind River Range of Wyoming. This part of the trip was a major undertaking for me. Hiking and photographing in the Wind River Range is quite unlike the Sawtooth Mountains of Idaho. The Sawtooth's were three mainly moderate length trips at around 18 to 25 miles each, at 8000′ elevation. The trips in the Wind's however were about 35 to 40 miles each. Trailheads were  starting at 9500′, eventually reaching 11,500′ elevation. I'm glad I acclimated to higher altitudes in the sawtooth's first!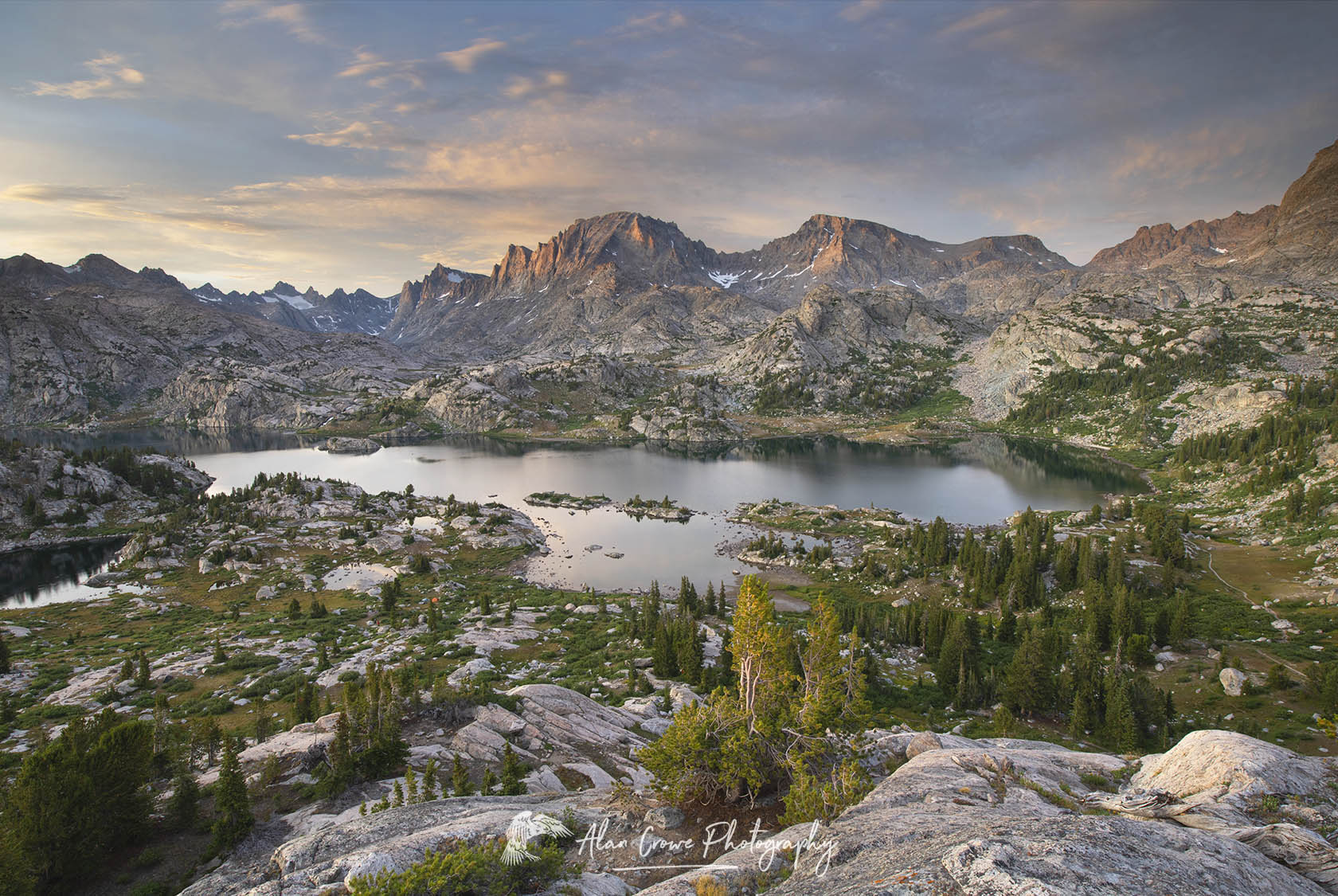 Island Lake Wind River Range Wyoming #67617
Unlike previous visits to the Wind's there was no sign of major wildfires. While the weather was mostly beautiful summer weather, I did experience several instances of exciting evening and morning light.
While in the Wind's I also continued experimenting with some night photography. I'm new to this genre of photography, but so far I'm finding it very enjoyable. Although I'd much rather being catching some sleep after a long day of hiking, photographing and swatting mosquitoes!
Now that the busy Labor Day Weekend is over I can safely venture into the next part of the trip. This includes Grand Teton and Yellowstone National Parks, followed by the Beartooth Highway.
Locations Photographed in Wind River Range :
Bonneville Lakes
Island Lake / Titcomb Basin / Indian Basin
Green River Lakes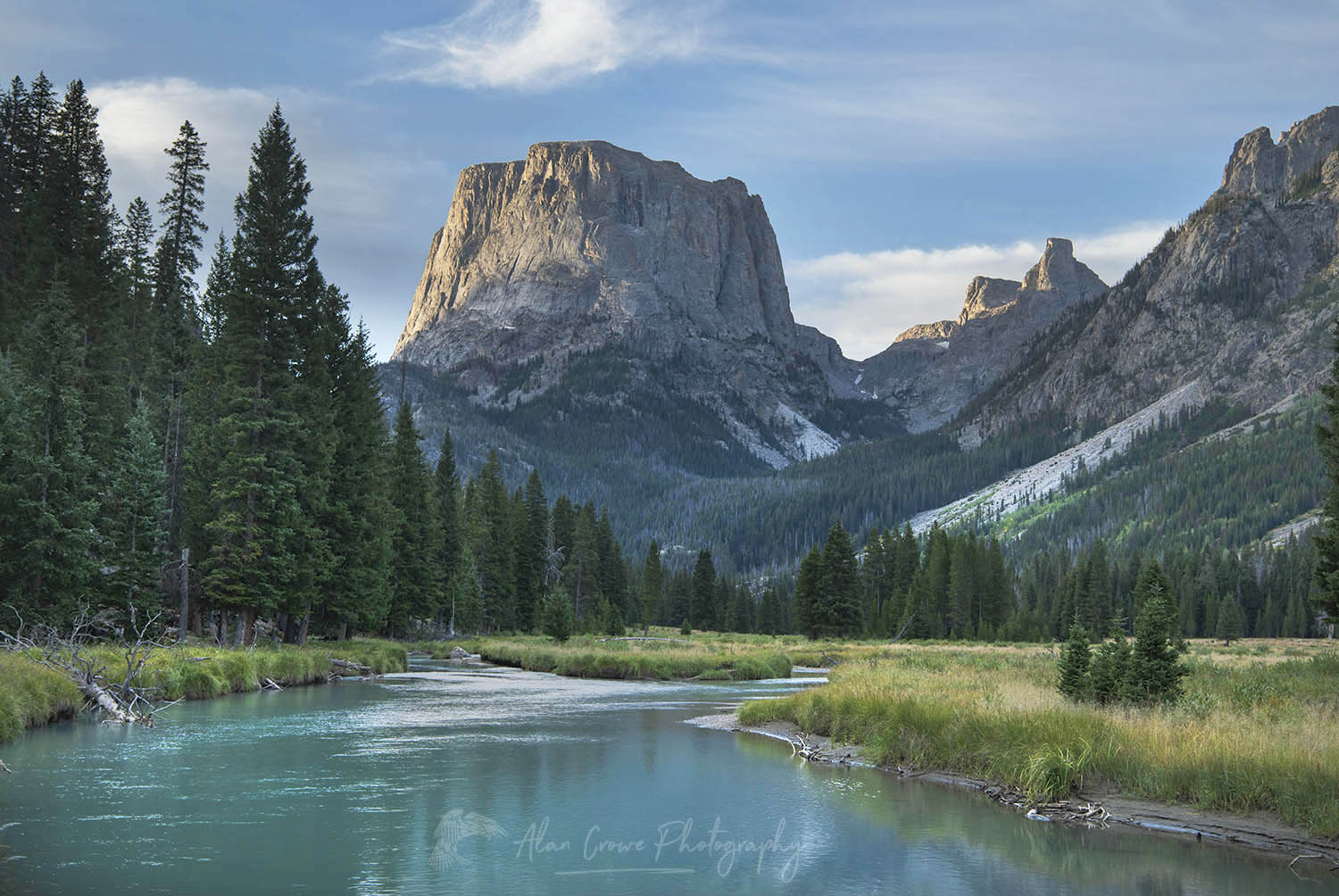 Squaretop Mountain Wind River Range  #69106
*The photos appearing on this post are quick on the road edits. However they will be reprocessed  and made available for sale when I return to the office.
*Please note, due to being out of cell or WiFi range for most of this trip I may not be able immediately to respond to any licensing requests, or blog comments. Print orders that are placed while I'm away on this trip will not be shipped until I return to the office. Thank you for your patience and understanding!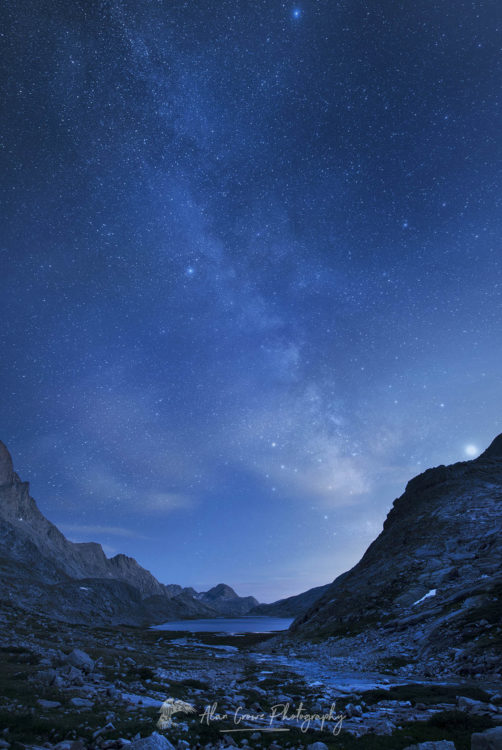 Milky Way over Titcomb Basin  #68234
Titcomb Basin  #68204