Samish Bay Bellingham Bay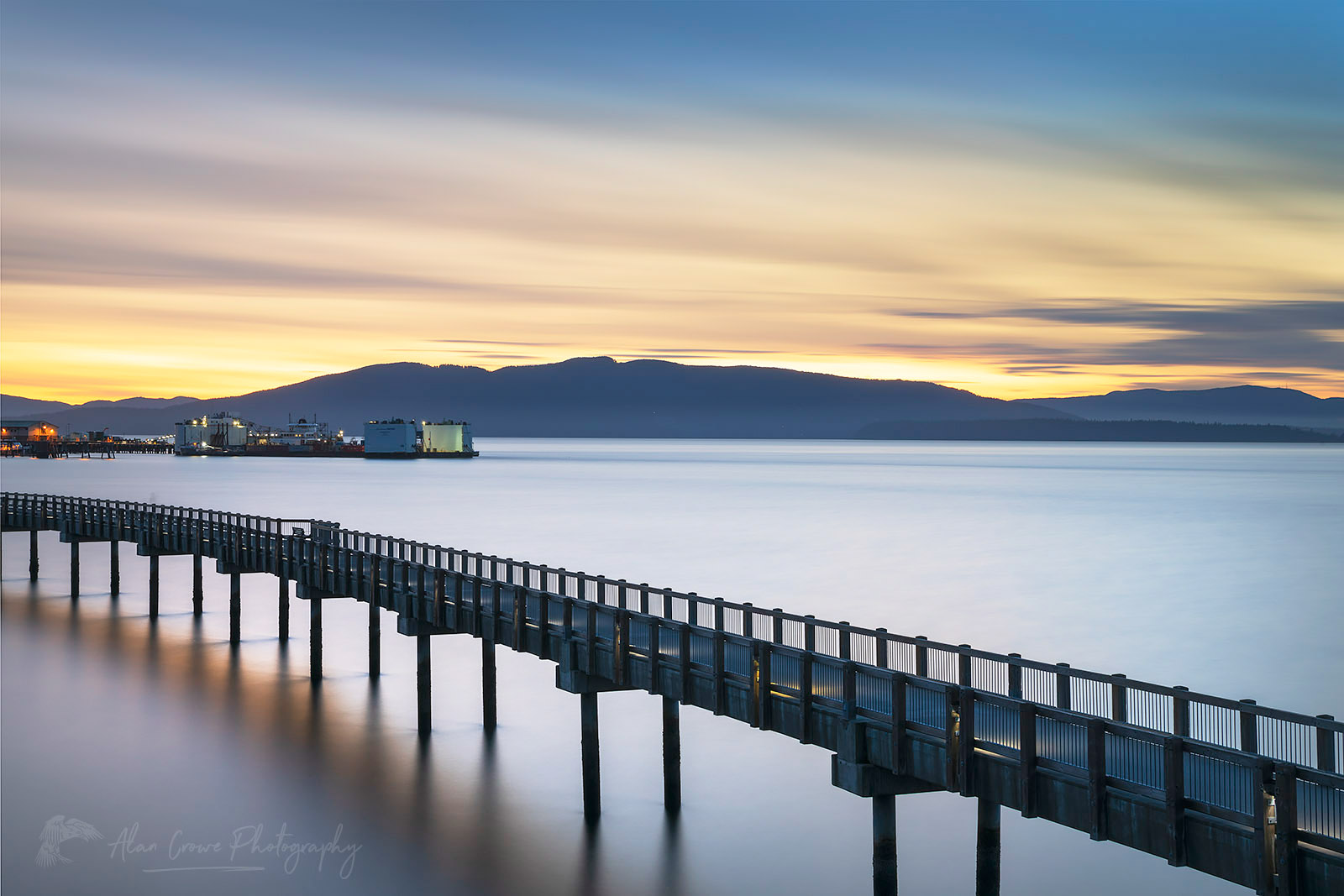 Taylor Dock Boardwalk, Bellingham WA  #64663  Purchase
2018 is turning out to be a year of new beginnings. Along with the launching of my new website comes this first blog post of the year, featuring several new images. These new photos are even more special in that are the first made using an entirely new camera system.
Last week during a brief window of decent weather I took a short break from working on the new website. This break enabled me to finally get out in the field to test out my new Nikon D850 camera system and a couple new filters. I find reading and writing reviews of photo gear a huge bore. So, if you're interested in my opinions of the D850 you can contact me. I'll be happy to share my first impressions.
The first photo above is from Boulevard Park, along Bellingham Bay. Aside from the new camera and lens, this was my first photo using a Lee Big Stopper filter. For those not familiar, the Big Stopper is a neutral density filter that dramatically increases the length of exposure. This extended shutter speed results in any movement becoming blurred. In the case above, the sky and water took on a silky texture. Photographing after sunset during the "Blue Hour" adds to the mood with cooler saturated tones.
Larrabee State Park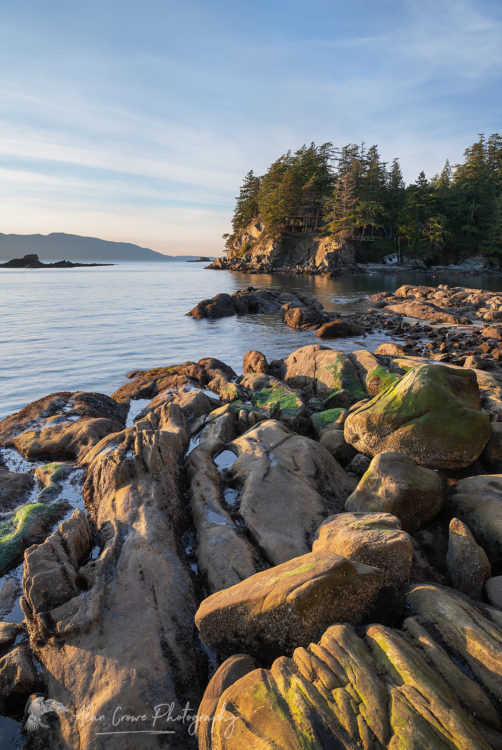 Wildcat Cove Sunset, Larrabee State Park  #64670  Purchase
The next day I decided to head down to one of my favorite local winter destinations, Larrabee State Park. Usually I stop by Clayton Beach on the south end of the park. However, since I've made numerous photos from that great location I decided to check out Wildcat Cove beach. I haven't been there for many years and I forgot how scenic it can be.
The tide was going out, exposing some interesting and extremely slippery rocks. The winter light was also warm and pleasant with some nice wispy high clouds. Since it was mid-week there weren't many people. So it was nice to leisurely set up my gear and make a few photos as the sun went down.
I wanted to get in more practice with the Lee Filters so I made couple more tries. Exposures of even a few minutes long seem to take forever when  it's getting dark and cold!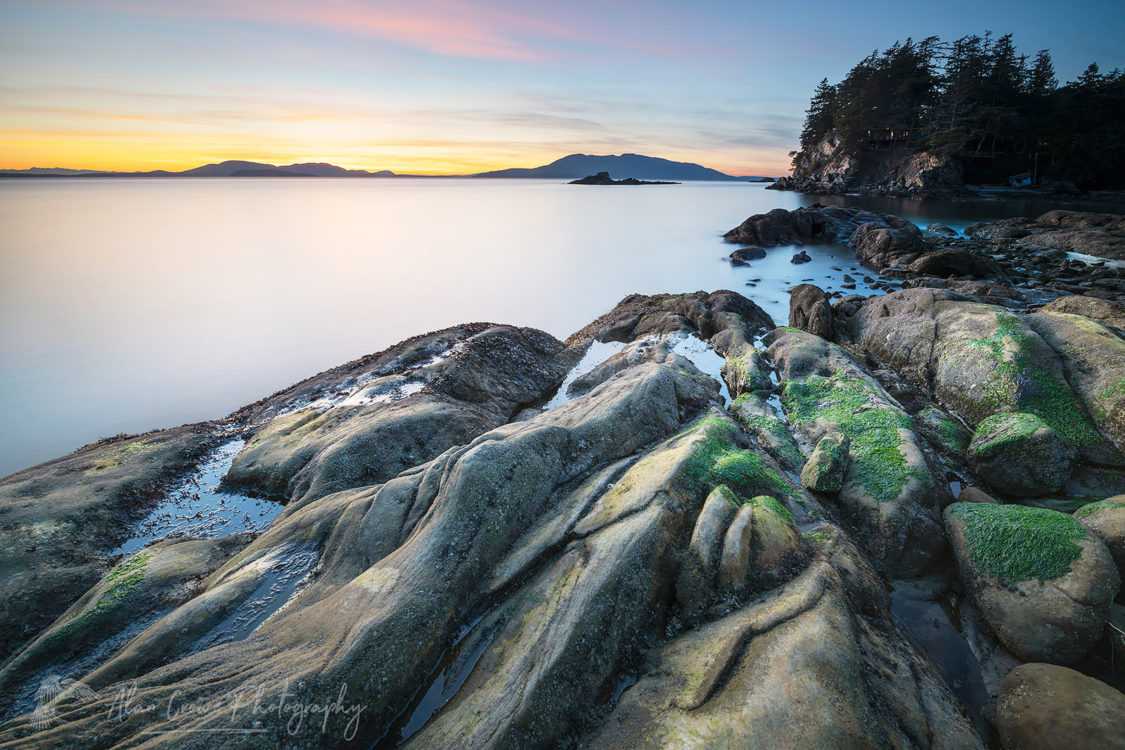 Wildcat Cove Sunset, Larrabee State Park  #64695  Purchase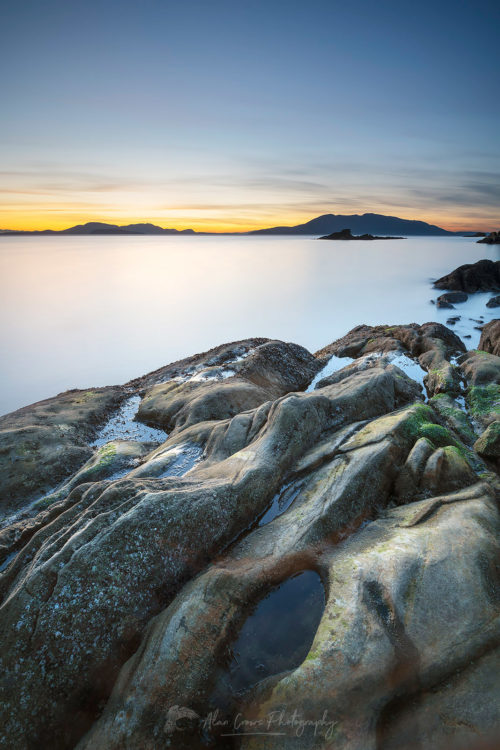 Wildcat Cove Sunset, Larrabee State Park  #64696  Purchase