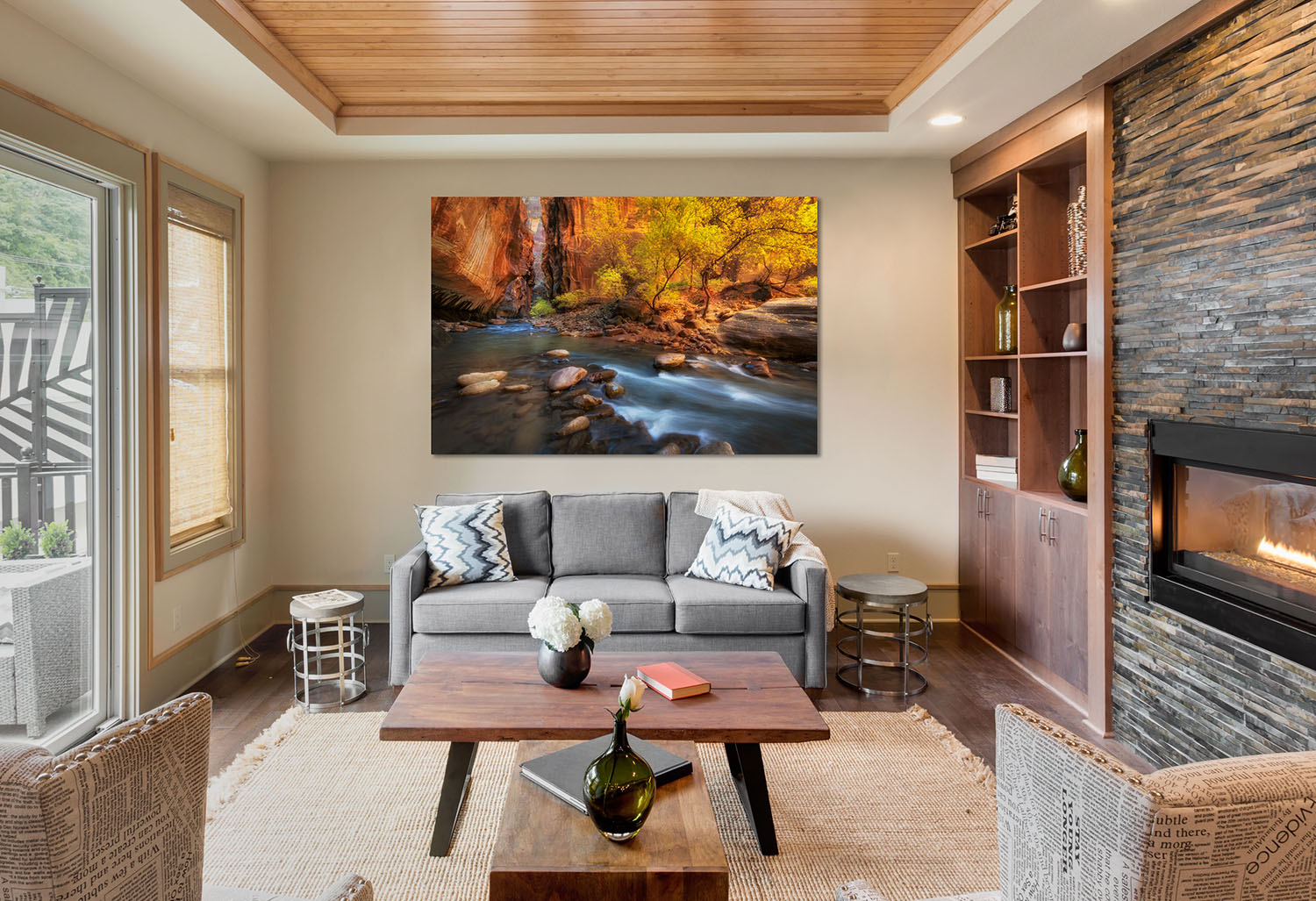 Fine Art and TruLife® Lumachrome Acrylic Prints
*Scroll to the bottom for a special holiday Fine Art Prints offer.
When looking for fine art to display in a home or office there are many options to choose from. One of the primary decisions to make is what type of artwork should one choose. In the genre of fine art landscape and nature photography, there is a seemingly infinite amount of photographers out there selling prints. Among them, the visual quality of images varies considerably. Some are newcomers to photography or hobbyists with limited technical skills and artistic vision. While others have spent their entire lives studying art and honing their style and techniques.
After choosing the artwork the next decision is what style of print is most suitable for the space. There are many different types of prints available, but basically, they fall into two categories. First, those that do not need frames and are ready to hang. These prints are canvas wraps, metal, and acrylic. Second, are loose paper prints that will need a mat and frame to display. Nearly every photographer selling prints labels them as Fine Art. But that alone does not guarantee the print is of the highest quality.
Some photographers chose to sell their images through one or more of the many Print-on-Demand Art Marketplace websites. Through sites like these, a photographer can sell low-cost prints with minimal effort involved. The drawback here is that the artist has little control over the printing process and the materials used. Mostly there is no input or feedback from the printer to the artist, with files being printed "as is". The end print is not a unique work of art, and the appearance may differ widely from the original. And finally, the print may ship to the customer in flimsy packaging prone to damage.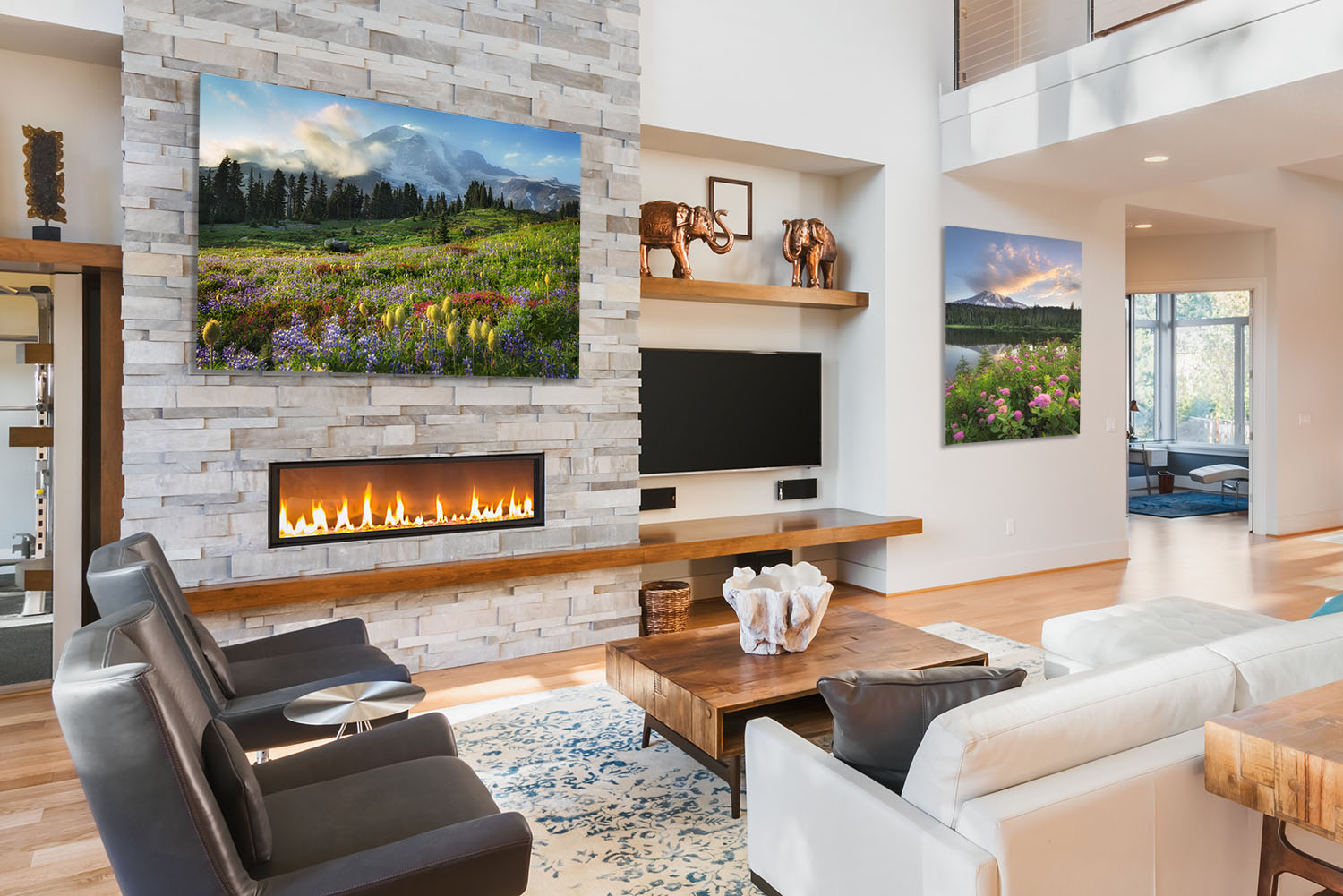 A Better Approach to Fine Art Prints
My Photography and Fine Art Prints however are on the other end of that spectrum. I've devoted my entire life to landscape and nature photography. It's what I do, period. And I'm constantly working to improve my vision and techniques. To that end, many photos seen on this site are the result of returning to a location or subject multiple times over the years. And then, critically processing, and editing files, to match a previsualized image.
But my passion doesn't end there. I strive to distinguish my prints as truly Fine Art by carefully selecting the appropriate styles of presentation and using the highest quality materials and fine art printing services available.
All of my prints can be considered individual custom works of art. Every print begins with me preparing the file for the size and style chosen by the customer. This is because unlike Print-on-Demand companies one size does not fit all. For example, a file for a 40×60 acrylic print needs to be adjusted differently than that for a 20×30 photographic paper print, or a canvas wrap.
The printer I use for all my work is one of the best in the country and specializes in working closely with artists of all mediums. They use the best materials available and employ master printers with years of experience. Their attention to detail also doesn't stop with the print. They also have dedicated craftsmen making custom crates to ensure that prints will arrive at their destination in perfect condition.
And finally, all of my prints come with a specially printed and signed Certificate of Authenticity and which will designate between Open Editions and Limited Editions. Throughout this process, I'm always in touch with the customer. All of this ensures that your print will be a unique investment and one that can be proudly displayed for years to come.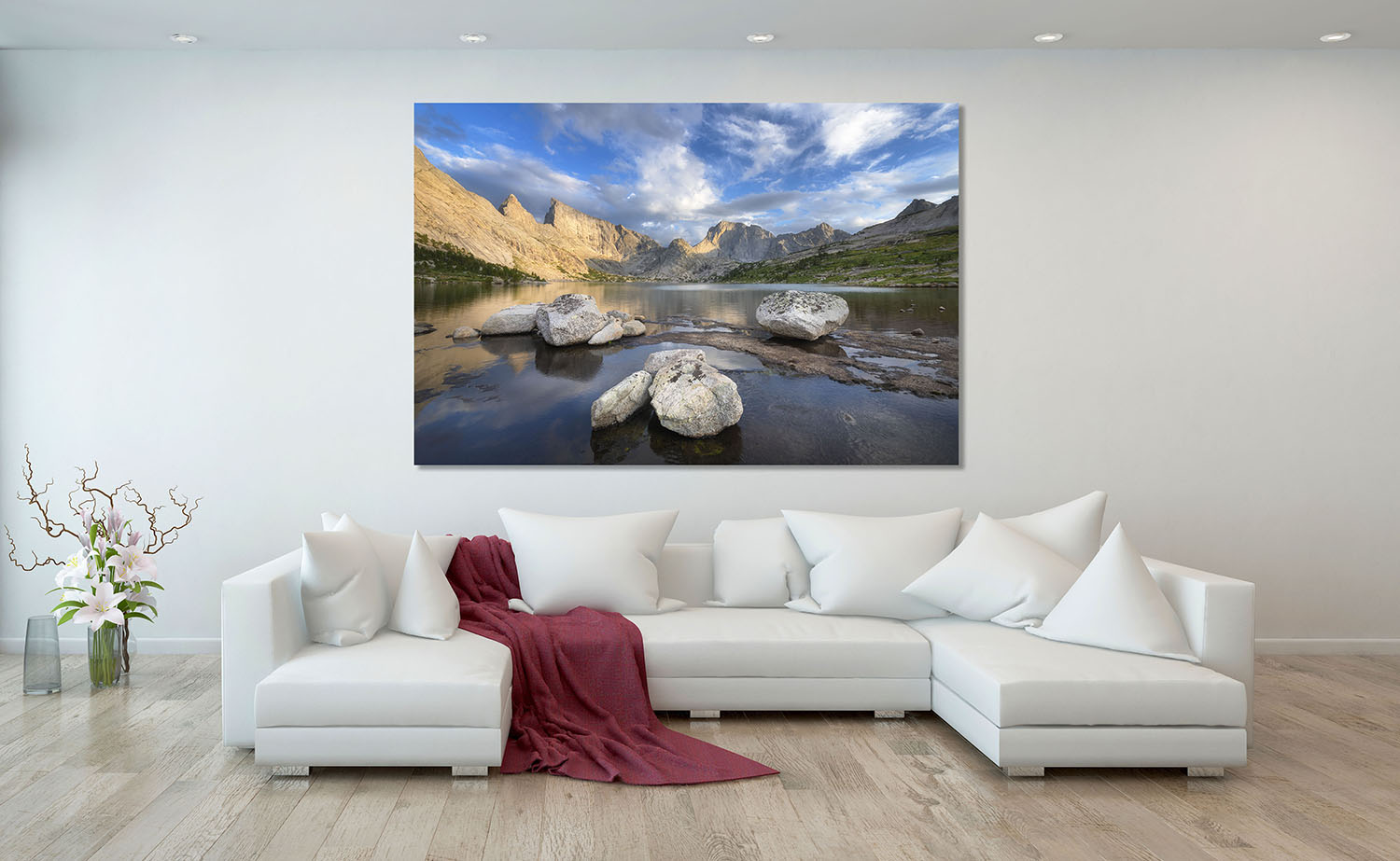 Fine Art TruLife

®

Lumachrome Acrylic Prints
Among the several styles of prints I offer, the TruLife® Lumachrome Acrylic print has a visual impact like no other. While paper prints with a double mat and frame have a timeless classic look, acrylic prints are the ultimate print for a high-end contemporary presentation.
There are other acrylic prints available at a lower cost, but once again they may not be the best option. Normal acrylic is subject to glare, delamination, abrasion, damaging UV rays, and more.  However, TruLife® Lumachrome Acrylic prints are not vulnerable to these flaws.
I am proud to be able to offer such an outstanding option for displaying my images. But of course, it is up to the customer to decide which style of prints is most suitable for their chosen space. For the other styles available please refer to my Fine Art Photographic Prints page.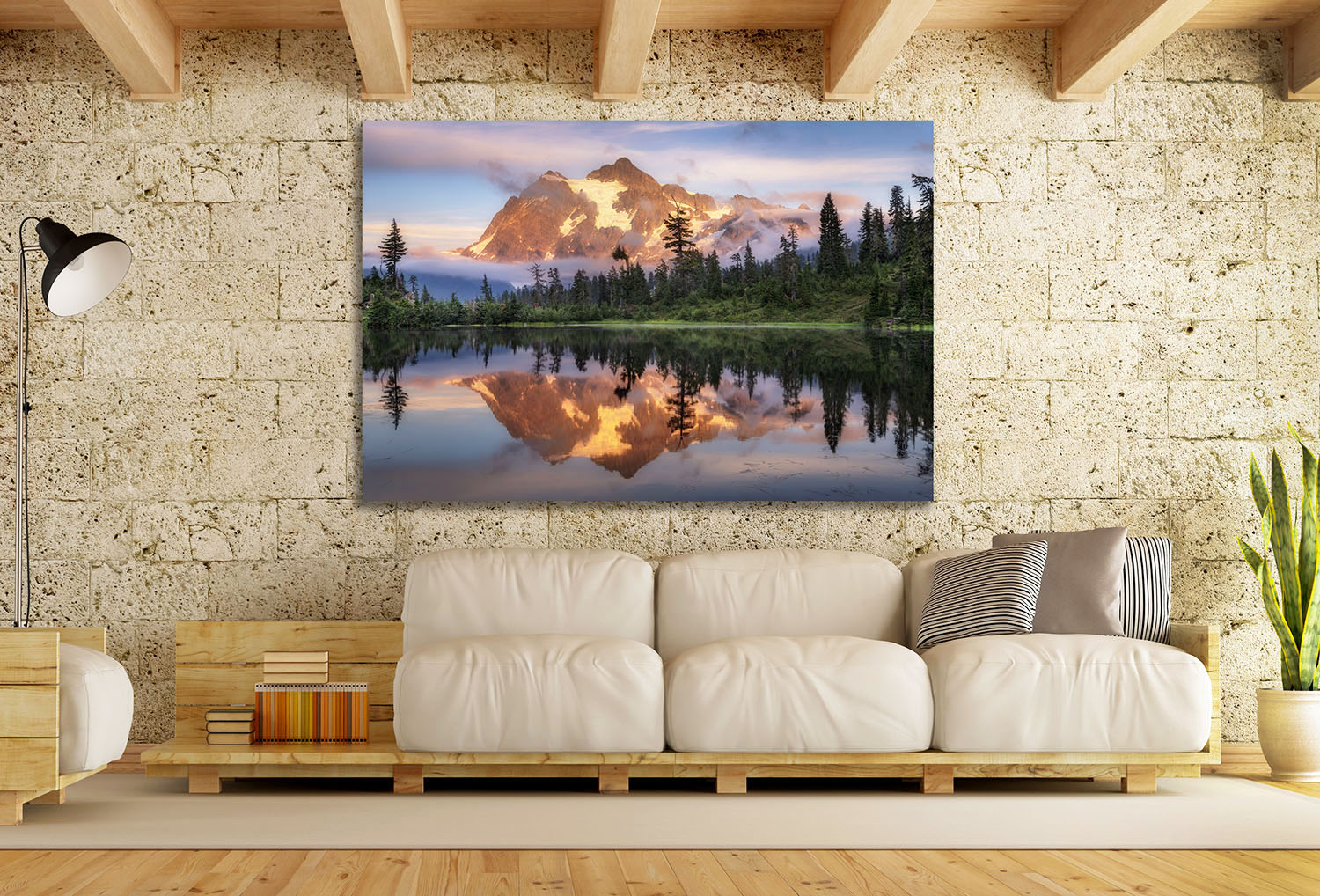 Special Holiday Print Offer
Now through December 16, 2022, all prints can be purchased at 15% off. This offer includes TruLife® Lumachrome Acrylic, and also Metal Dye-Sublimation, Traditional Photographic Paper, and Gallery Canvas Wraps in all sizes.
Use the following discount code at Checkout:  Holiday2022
Also, remember that during the holiday season turnaround times can be longer. Acrylic, Metal, and Canvas can take up to four weeks to produce. So make sure to order early.